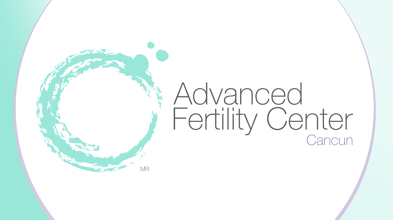 Take the 360 Tour of the Clinic
AFCC General Director, Dr. José Gaytán Melicoff, has achieved excellence with the leading IVF center in Cancun. Dr. José Gaytán Melicoff praises the success of his fertility team — stating, "Cancun has the best reproduction center in the world with doctors who have literally changed reproductive medicine with their inventions and their novel techniques."
From the very beginning, our prominent fertility center in Mexico was designed with the main objective of providing the best results in the reproductive treatments we perform, including Obstetrics and Gynecology, Maternal Fetal Medicine, IVF Cancun, PGS Cancun, IUI Cancun, Egg Donation Cancun, Natural Cycle IVF Cancun, and more.
With more than fifteen years of experience and members of the Latin American Assisted Reproduction Network (Red-LARA), our team has completed ongoing medical training at the most prestigious international institutions.
In our successful Cancun IVF center, we implement the most advanced medical equipment and state-of-the-art technology in our clinical analysis laboratories, andrology, operating rooms, maternal-fetal unit and all our Cancun IVF facilities. Our recovery spaces are a place where you can feel safe and comfortable.
Why Choose AFCC in Cancun?
We know the challenges that imply for couples the fact of being unable to form a family, so we have the best experienced team that will accompany you throughout the process, from the coordination of your trip to Cancun to the precise medical information of the fertility procedures.
Save 70% on IVF Costs Compared to USA Fertility Centers
World-Renowned IVF Specialists and Advanced Lab
English-Speaking IVF Coordinators and Medical Team
Top Egg Donation Program in Mexico
IVF in Cancun
At AFCC (Advanced Fertility Center Cancun), we provide a professional medical team capable of turning your dreams into reality. With more than 15 years of experience and international medical support, we offer methods that help couples to fulfill their greatest wish — to have a child of their own.
Through different studies that are applied to patients, we can make an accurate diagnosis of the fertility problems that each case suffers and with that select the best technique according to the profile of each couple.
IVF (In Vitro Fertilization) Cancun is recommended when other reproductive treatments fail. This procedure consists in extracting the ovules and fertilizing them with the sperm being outside the uterus, so that the embryos can later be transferred to the maternal womb. IVF treatment at our leading IVF clinic in Mexico helps in cases of infertility, both female and male or combined.
Fertility Tourism Cancun
At AFCC (Advanced Fertility Center Cancun), we are a reproductive clinic with advanced IVF treatments and specialists comprised of an infrastructure to receive international patients from across the world.
Why should you travel to Mexico for fertility care? Cancun is an internationally recognized tourist city and certified by the World Tourism Organization (WTO). It is located southeast of Mexico, in the state of Quintana Roo. Because of its accessible location in the Caribbean, beautiful Cancun is considered a paradise — ultimately receiving thousands of medical tourists every year.
It has an infrastructure of first level — offering affordable, modern hotels and cost-effective medical services. Cancun is the most cosmopolitan of the Caribbean and its gastronomic offer and activities to do so reflect it, as well as the natural beauty that the city offers is unmistakable.
Women's Reproductive Care
With our service of Gynecology and Obstetrics, we can meet the needs of the comprehensive health of women throughout their lives.
We treat conditions from:
Adolescence
The climacteric of women
The stages of pregnancy and their care
Our doctors will evaluate any condition that you have, at any stage — to offer you the best alternatives. We have a team of doctors who provide avant-garde human warmth in the Southeast of the country.
We have the best professionals in assisted reproduction and fertility. Our medical team will help you fulfill your dream of having a baby at home.
Inside AFCC, we have a multidisciplinary group of professionals such as: gynecologists, embryologists, nurses, and anesthetists to offer you the professional and human service that you deserve. We work to offer you an accurate diagnosis and an appropriate treatment to your situation.
International Fertility Support
We are very proud to have the medical support of great international doctors who share all their research and discoveries about the most advanced techniques in fertility and assisted reproduction.
Our team is constantly trained by highly trained doctors such as the one recognized as the 'Father of Vitrification' Dr. Masashige Kuwayama, ReproSupport Medical Research Center in Japan.
Dr. Masashige Kuwayama is a legend in the Field of Cryobiology and a highly qualified embryologist. He has more than 20 years of research in ultra-fast vitrification. He developed the Cryotop method in 2000 and in 2011 the Cryotec Method. This new method achieved 100 percent survival in the rate of fertilization, embryonic development rate and pregnancy rate between fresh and frozen oocytes. Due to its high effectiveness, its method has been used worldwide in more than 40 countries for more than 900,000 clinical cases — producing great results.
Your First Visit with IVF Cancun
Struggling with infertility and not sure where to turn? We want to help you build the family of your dreams. Our experts at AFCC (Advanced Fertility Center Cancun) are specialized in fertility and assisted reproduction of the highest level in Mexico and Europe. The first step in solving infertility problems is to understand the causes and factors that cause infertility.
The First Consultation
There is no need to worry, the first consultation is the same as any other medical consultation.
The doctor analyzes your medical history and gathers the necessary information to know everything related to your fertility condition.
He will ask specific questions that will help you have a better diagnosis so it is important that you always answer with sincerity.
The doctor may request tests and analysis of blood and / or semen to facilitate the diagnosis and the most appropriate choice of fertility treatment. If you have already done this type of test it is necessary to mention it and if you have the results it is advisable to go with them.
This appointment is essential to resolve all doubts regarding fertility and treatments, therefore it is recommended that you prepare all the questions that you would like to discuss with the doctor. Our specialists are here to serve you so you can ask as many questions as necessary; They will also have a personal assistant who will provide all the necessary information about the steps you should follow.
Advanced Andrology and Clinical Laboratory
We study male fertility problems through special techniques.
Semen analysis.
This analysis is also known as seminogram and helps to determine the existence of problems in the quantity or quality of sperm, discovering what is the cause of infertility.
Problems conceiving can be caused by 40 percent due to male causes.
Functional study.
Another way to diagnose male infertility is through the functional study of the ejaculate, this allows recovering the sperm that are useful and perform a survival test.
Through this study, the most appropriate assisted reproduction treatment can be determined.
Pregnancy Care - OBGYN
Maternal-fetal Medicine
At AFCC (Advanced Fertility Center of Cancun), our elite team ensures that the mother and the baby have an adequate health during pregnancy. Maternal-fetal medicine is a subspecialty of gynecology and obstetrics responsible for providing adequate follow-up during pregnancy.
Prenatal care is of vital importance in all pregnant patients, either naturally or through fertility treatment and should be periodically reviewed with the appropriate specialists so they can avoid or treat difficult situations that may arise.
In our leading IVF clinic in Cancun, we can help you to have a quiet pregnancy transforming the whole process into an unforgettable experience. Our specialists will guide you and advise you all the way, the revisions that you must carry out are:
A monthly visit until week 28.
During the following weeks a visit is made every 2 weeks.
As of week 36, a weekly visit is made.
Having adequate prenatal care will allow us to know the state of health of the mother and child, to control the development of the baby, and to treat any possible ailments. If you are over 35 or suffer from a High-Risk Pregnancy (EAR), more visits will be more followed.
CONNECT WITH US
Do you have doubts and need guidance? Our fertility experts can help you. Our fertility center is one of the best in our country and the most recognized in Southeast Mexico. Please take a moment to learn more about us and we will help you take the first step. Rest assured we will solve all your concerns. Please contact us today!
Contact clinic and get a free quote
Reviews
fter 2 failed IVFs with my own eggs in the U.S., we decided to do treatment in Mexico with egg donation. FCC is the only one that offered a reasonable and cost-effective IVF egg donation. They also had a lot of donors to choose from and with specific characteristics I was looking for. They were very good at communicating back and forth via email/ phone, and helping set up a travel/ treatment schedule that suited our needs. The staff was always readily available to help and are very friendly. They also included a warranty in our package both times we went there for treatment. They helped me get pregnant for the first time at age 40 with a beautiful baby girl and again at 42 with twin boys! I always speak highly of FCC to ladies who are seeking IVF treatment overseas as I am very thankful for all they have done to expand my family. I am also thankful to Dr. Azul Torres for all her time, effort, support and encouragement in our treatment process! I highly recommend choosing AFCC for your IVF treatment!

The staff at Fertility Center Cancun was very welcoming, friendly and helpful. It was our first try with IVF and we were blessed with two beautiful children. The staff helped us every step of the way to prepare prior to our trip, and during the entire process in Cancun. We are very blessed and we highly recommend Fertility center Cancun to all that desire a family.

Dr. Gaytan is the Best! I had many procedures in USA but finally I tried FCC Cancun and I got pregnant with twins (boy and girl)! The staff is very professional, helpful and kind. Facilities very modern and clean. After having tried many clinics I highly recommend Fertility Center Cancun for those who have trouble getting pregnant!
Staff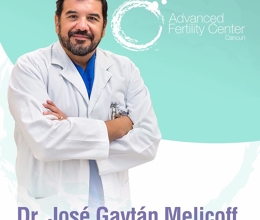 Dr. José Eligio Gaytán Melicoff
Chief Executive Officer/Medical Director - Assisted Reproduction Specialist
---
Dr. Jose Gaytan graduated from Anahuac University in Mexico City as General Practioner, later specialized in Obstetrics and Gynecology at the Universidad Autónoma del Estado de México UAEM. Continued to prepare, and continued with the Master Degree in Human Reproduction and Reproductive Endocrinology at University of Valencia in Spain, and the subspecialty of Human Reproduction was obtained in the IVI, Valencia, Spain.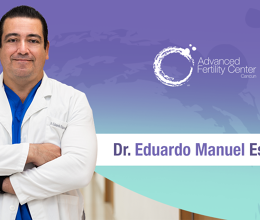 Dr. Eduardo Manuel Espadas Reyes
Specialist in Assisted Reproduction
---
Dr. Eduardo M. Espadas is a graduate of the Faculty of Medicine "Lic. Miguel Alemán Valdez, from the City of Veracruz as a Surgeon and Midwife later specialized in Gynecology and Obstetrics at the National Institute of Perinatology (INPer) of Mexico City.